COS 1 – CONVEYANCE OVERSPEED SYSTEM
PRIMARY SAFETY CIRCUIT CONVEYANCE OVER-SPEED DEVICE.
With the use of SIL2 rated frequency counters, inductive sensors and either a single or dual solenoid system within the hydraulic pack, COS-1 will automatically de-energise power to the solenoids and therefore release hydraulic pressure from the on-board braking system, should an over-speed condition of the conveyance be experienced.
The EUC ( Equipment Under Control) hydraulic circuit in turn lowers the EUC onto the designated rail braking system. The COS-1 will display the speed at which the EUC is travelling and give indication of either healthy or tripped status of the over-speed system. A Speed Monitor Selection switch is used to interchange between sensors an frequency counters, that are being displayed on the Speed meter. Failure of either one or both of the inductive sensors is monitored and alarmed and will cause the EUC to apply the on-board braking system.
Mine Drift Winder
Mine Shaft Winders
Shaft Sinking Winders
SIL2 compliant in accordance with AS 61508
Compliant with DII EES-008
Extensive self diagnosis
Housed in an IT65 stainless steel enclosure
24 Volt DC power supply
Low DC power consumption
Motion detection output
Analogue output for speed reference
THE SCRIBE – RF SIGNAL STRENGTH MONITORING
SAVING TIME AND MONEY
THE SCRIBE has been designed to assist in logging the Radio Frequency (RF) signal being received from a Mine Winder Conveyance, in order to give site personnel the ability to detect low RF signal conditions without the need to have specialised test equipment and specialist personnel on site.
THE SCRIBE can avoid expensive winder downtime during instances such as unscheduled aerial repair, realignment or rudimentary fault-finding. The ability of importing data into Supervisory Control and Data Acquisition packages (SCADA) also allows for tolerance alarming in the event of an expected RF signal vary from mine prescripted pre-set datum levels for a given location.
The RF signal, received by the device, is converted and provided as an analogue 0-5 V DC output to the winder control PLC. In order to capture the RF spread of a typical winder's SMS transmission throughout a shaft or drift, the device has been ranged typically over 60dBm sweep. As most installations rarely have signals higher than -40dBm or lower than -100dBm, this spread will enable the capture of the total distance-travelled signal plot for the majority of installations.
Mine Drift Winders
Mine Shaft Winders
Shaft Sinking Winders
PRODUCT SPECIFICATIONS
The accuracy of THE SCRIBE is better than 1dBm. The device can be manufactured to operate in one of the following frequency bands:
150 – 175 MHz (current band)
410 – 520 MHz (special order)
820 – 960 MHz (special order)
Specific frequency (serial) programmable within the manufactured band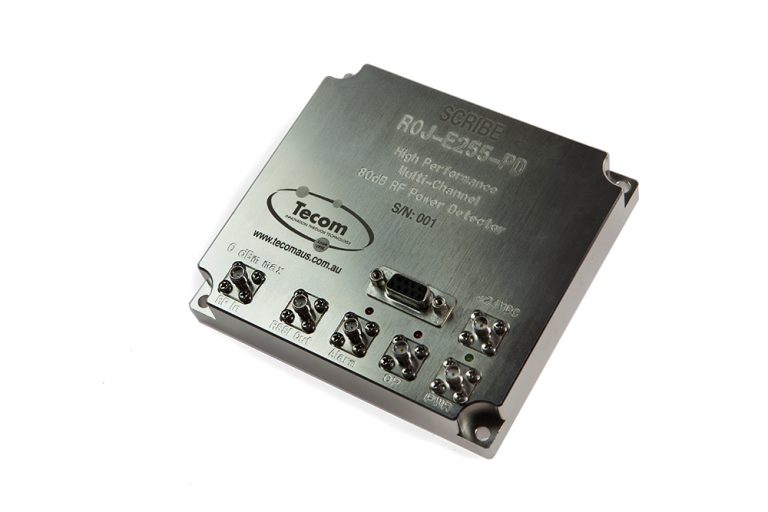 The Scribe - Technology for strength monitoring of RF signals.
Download Product Brochure
COS1 Conveyance Overspeed system and other communication solutions
Click here ...