Double drum Blair
Arrangement of two drums, each with two winding sections for one rope each on a shaft.
Double-drum winder, named after its inventor, Robert Blair, where both drums incorporate two winding sections, normally for multi-layer winding, often referred to as a BMR winder, BLAIR multi-rope winder.
Since these kind of machines require a lot of room, it may be necessary to arrange the two drums at an angle to each other in order to maintain the necessary rope fleet angles. In this case, each drum receives its own machine shaft, which is mechanically coupled via a universal joint.
Alternatively, each drum may receive its own motor, which can generate the highest drum torque (mechanically 2 x single-drum BLAIR) and both drums are only electrically synchronised.

TECHNICAL FEATURES
Arrangement of two drums, each with two winding sections for one rope each, on a shaft
Conveyances run in two hoistways with clutch engaged
Movement of one conveyance independently of the other in a shaft with clutch disengaged
Reduction of space requirement possible by using a universal joint

TECHNICAL DATA
Drum diameter: 3 to 7,1 m
Operating load: 15 to 32 t
Compartment load: 19 to 142 t
Drive output: 1.800 to 2 x 6.070 kW
Shaft depth: up to 3,200 m
Mosaic / Canada
South Deep / South Africa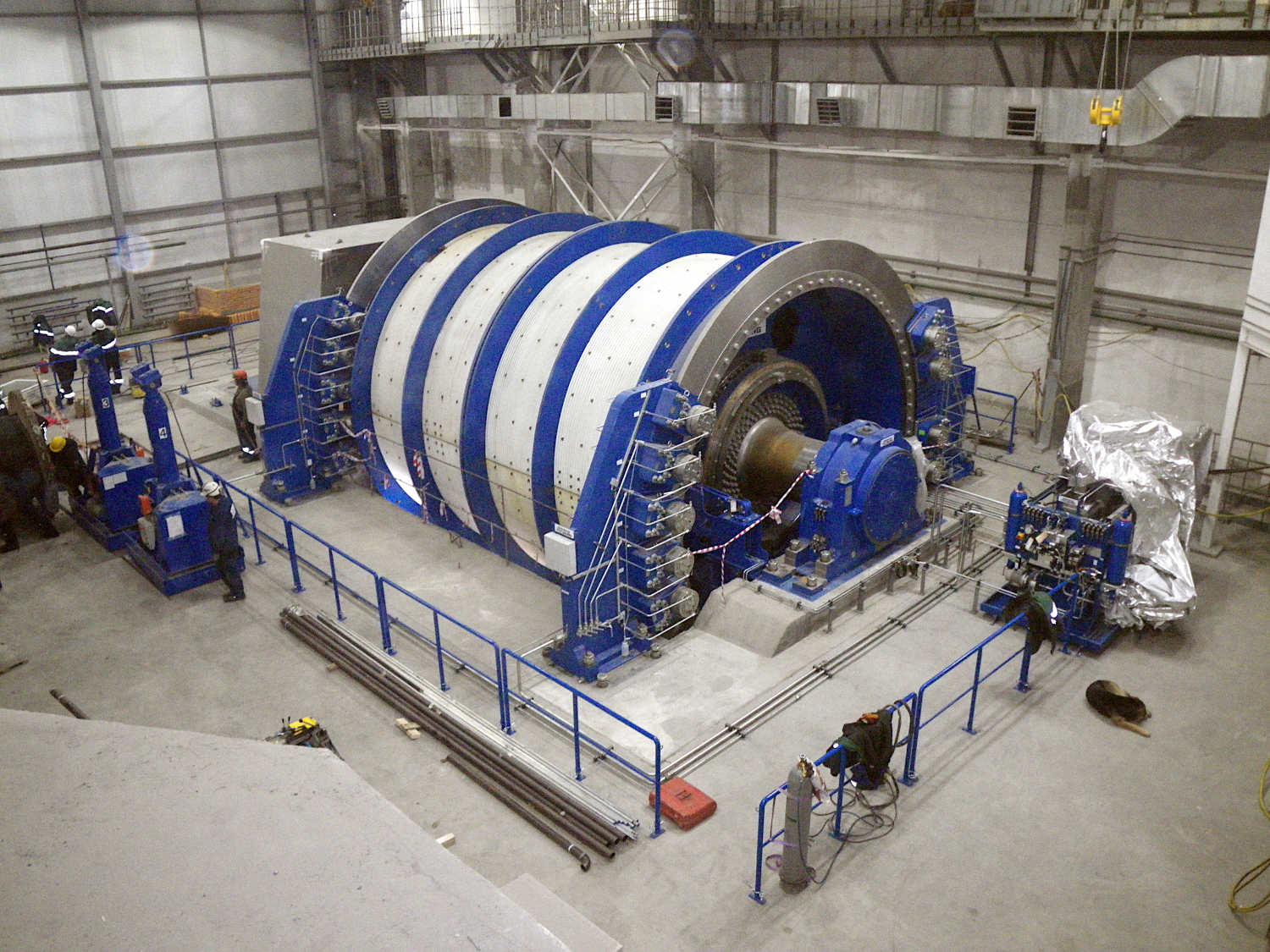 SKS1 / Russia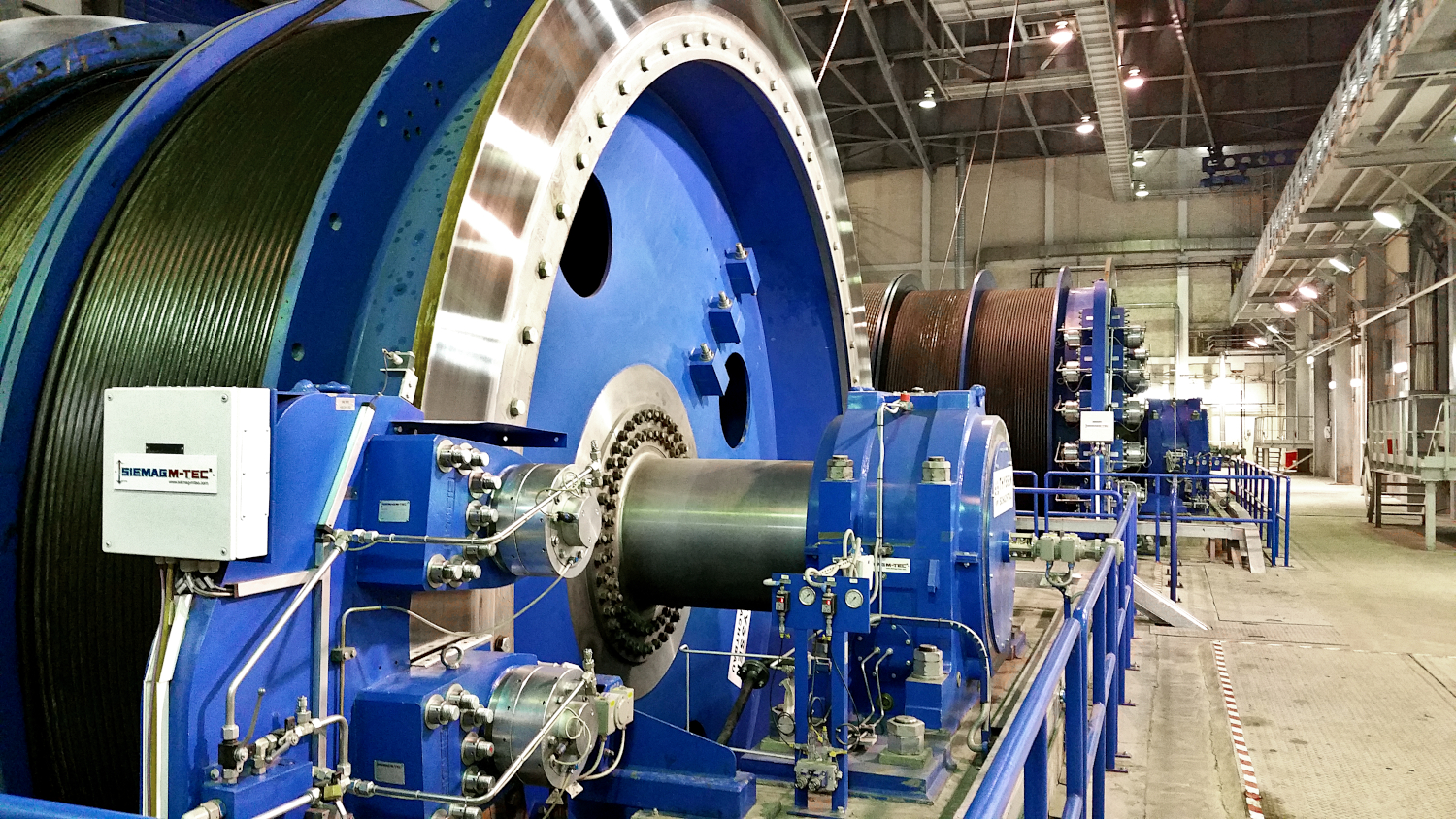 BC-10 / Russia