Koepe conventional
KOEPE winders are the world's most common type of winders.
The basic principle of the KOEPE winder is characterised by the drive of the winding ropes, operating solely by frictional engagement. KOEPE winders may be designed to be floor-mounted at pit bank level (surface level of the shaft) or as a shaft-head-mounted machine right above the shaft.
Koepe winders, unlike drum machines, work with traction sheaves. These sheaves are fitted with friction linings, including rope grooves, on the outer rim. With a usual contact arc of 180 to 200 degrees, the shared ropes for both shaft hoist ways are running in the rope grooves. Frictional engagement between the rope grooves and the ropes transmits the movement of the traction sheave to the ropes and limits the winder's traction capacity or the transmitted overload. The conveyances are subsequently moved reciprocally up and down the shaft.
To ensure sufficient friction force transmission, KOEPE hoisting systems usually use tail ropes. The tail ropes attached underneath the conveyances serve to balance out the loads in the shaft hoist ways and form a closed system. This principle reduces the overload to be moved and results in a reduction of the required drive output of up to 30 % in comparison to a drum machine.

TECHNICAL FEATURES
Maximum productivity due to use of multi-rope systems with high payloads
Easy installation and maintenance due to friction-flange connection of shaft and rotor
Boltless fastening of the traction-sheave linings
Wear-free running in combination with the company's own-developed sliding bearings

TECHNICAL DATA
Drum diameter: 1 to 8 m
Number of ropes: 1 to 10
Payload: 1 to 60 t
Operating load: 14 to 386 t
Drive output: 20 kW to 2 x 6.000 kW
Shaft depth: 140 to 2,000 m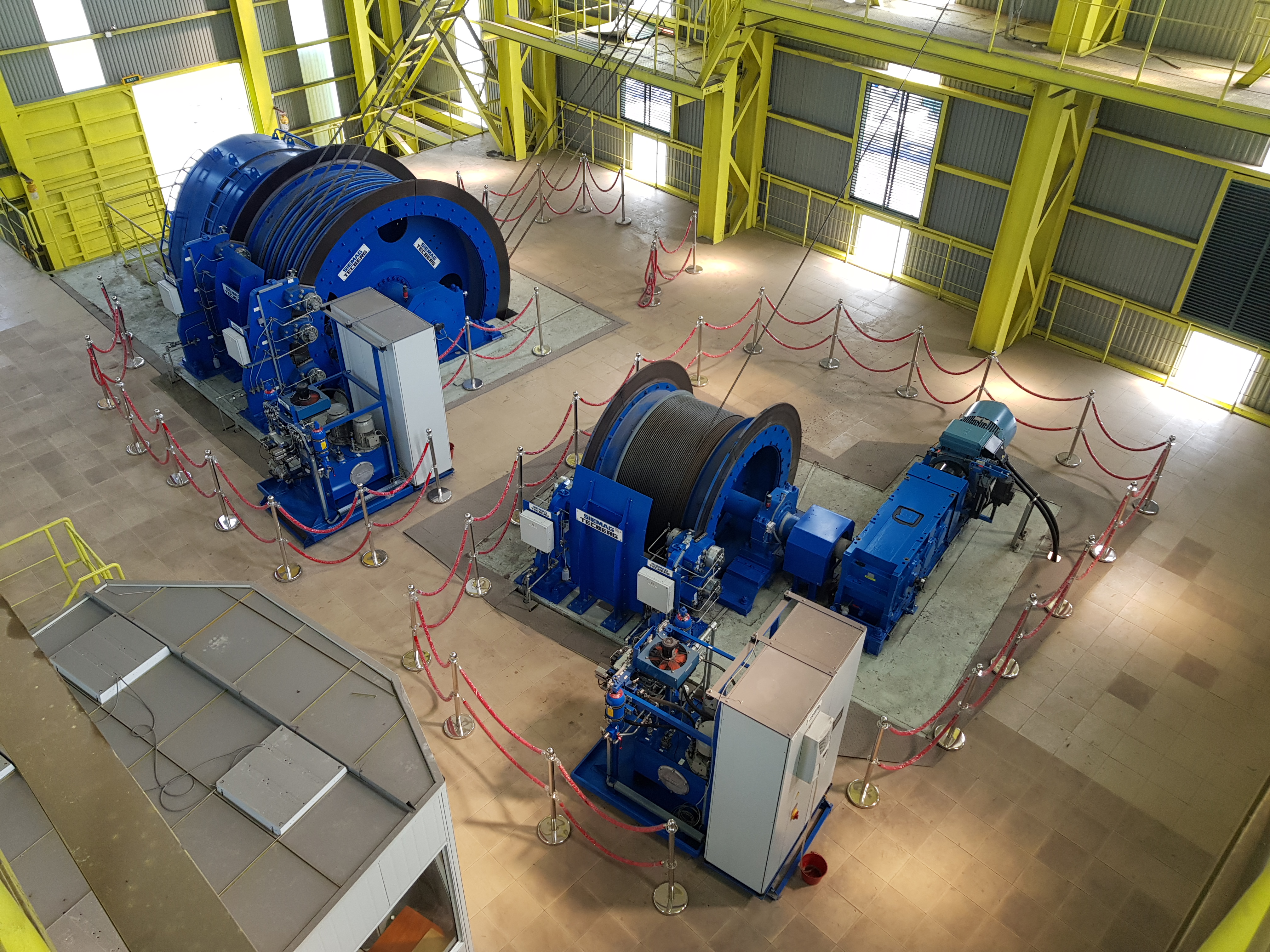 Nui Beo / Vietnam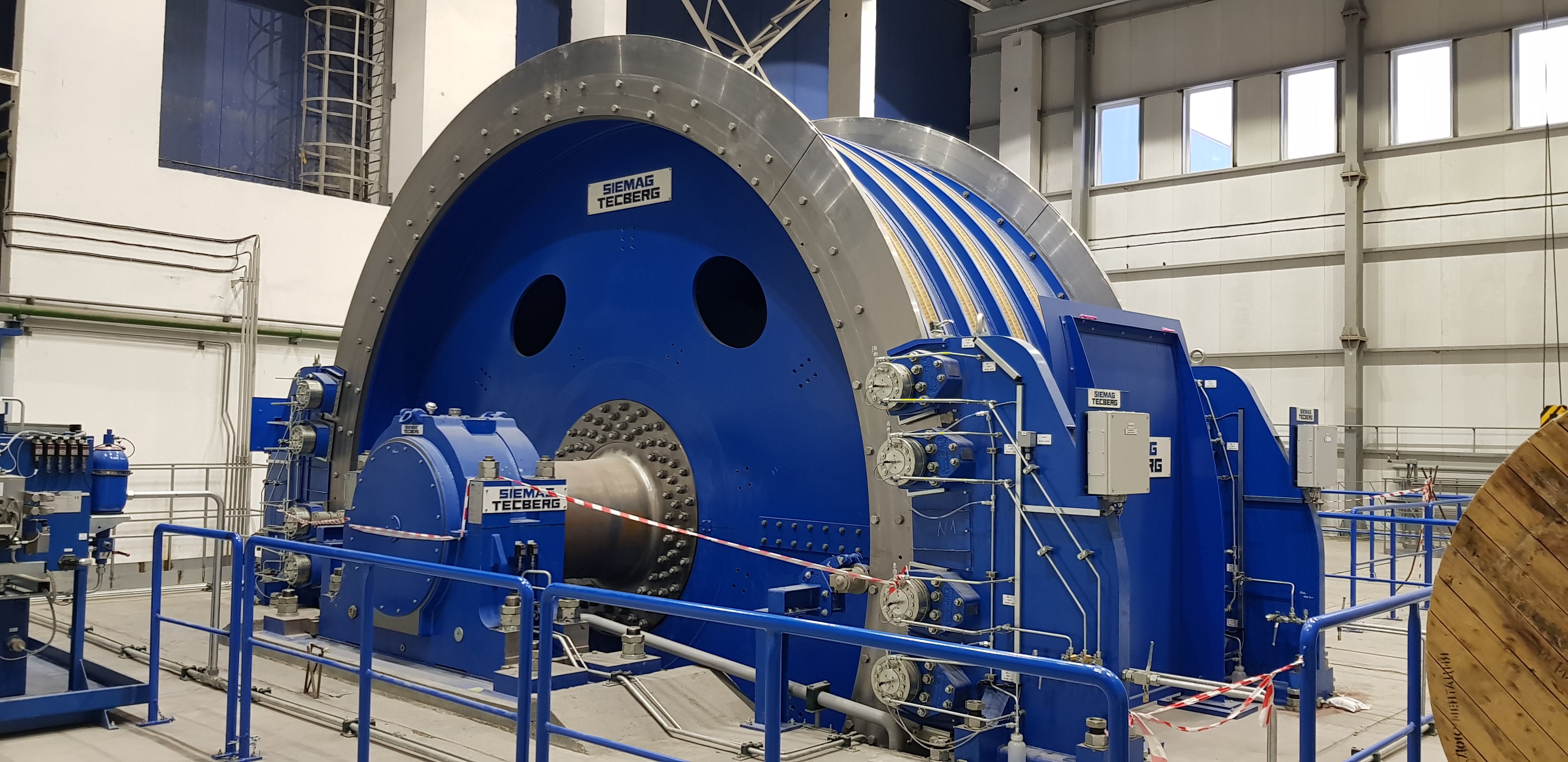 SKS1 / Russia
SKS1 / Russia
Kure / Turkey
Gaohe / China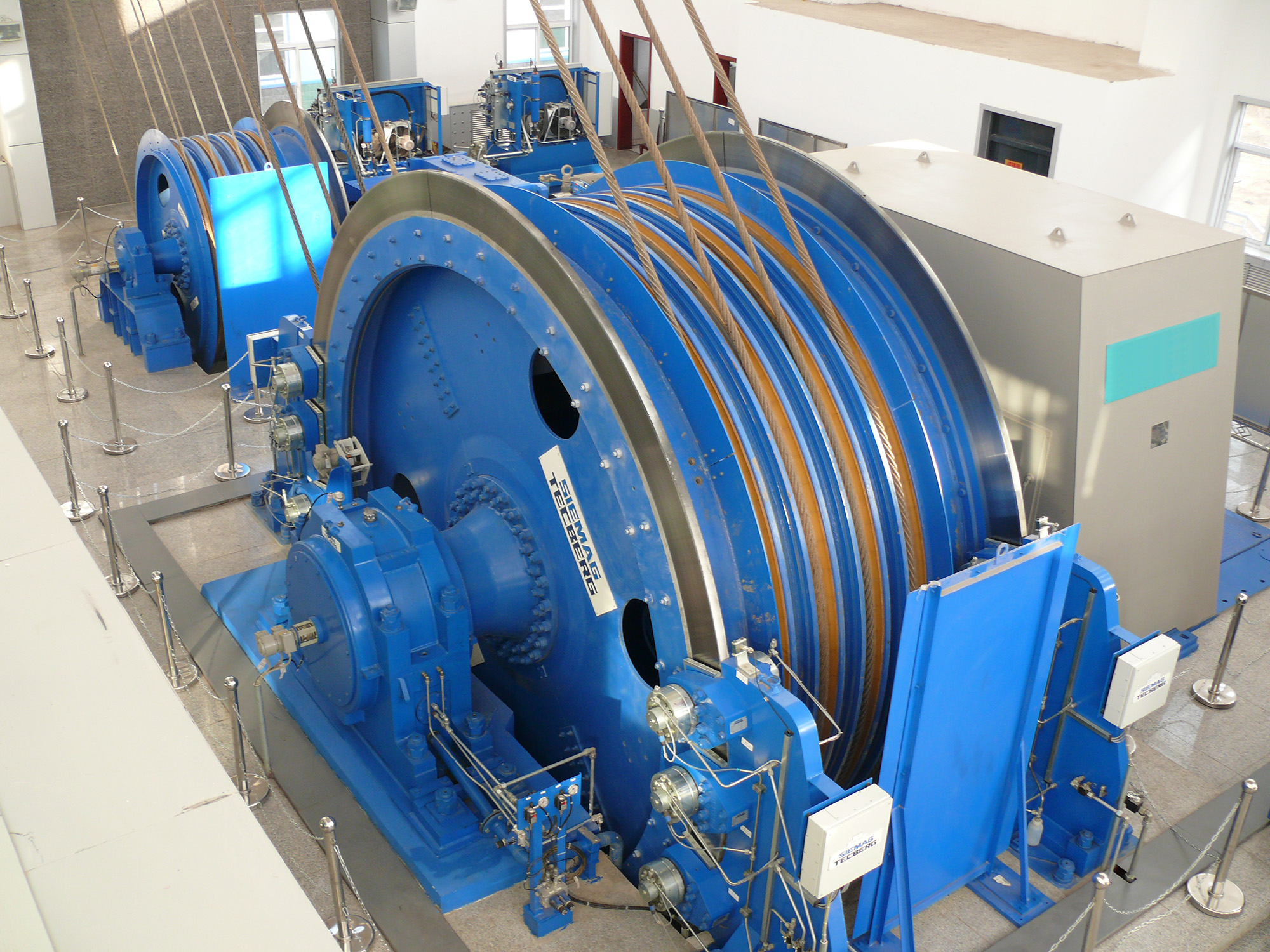 Licun / China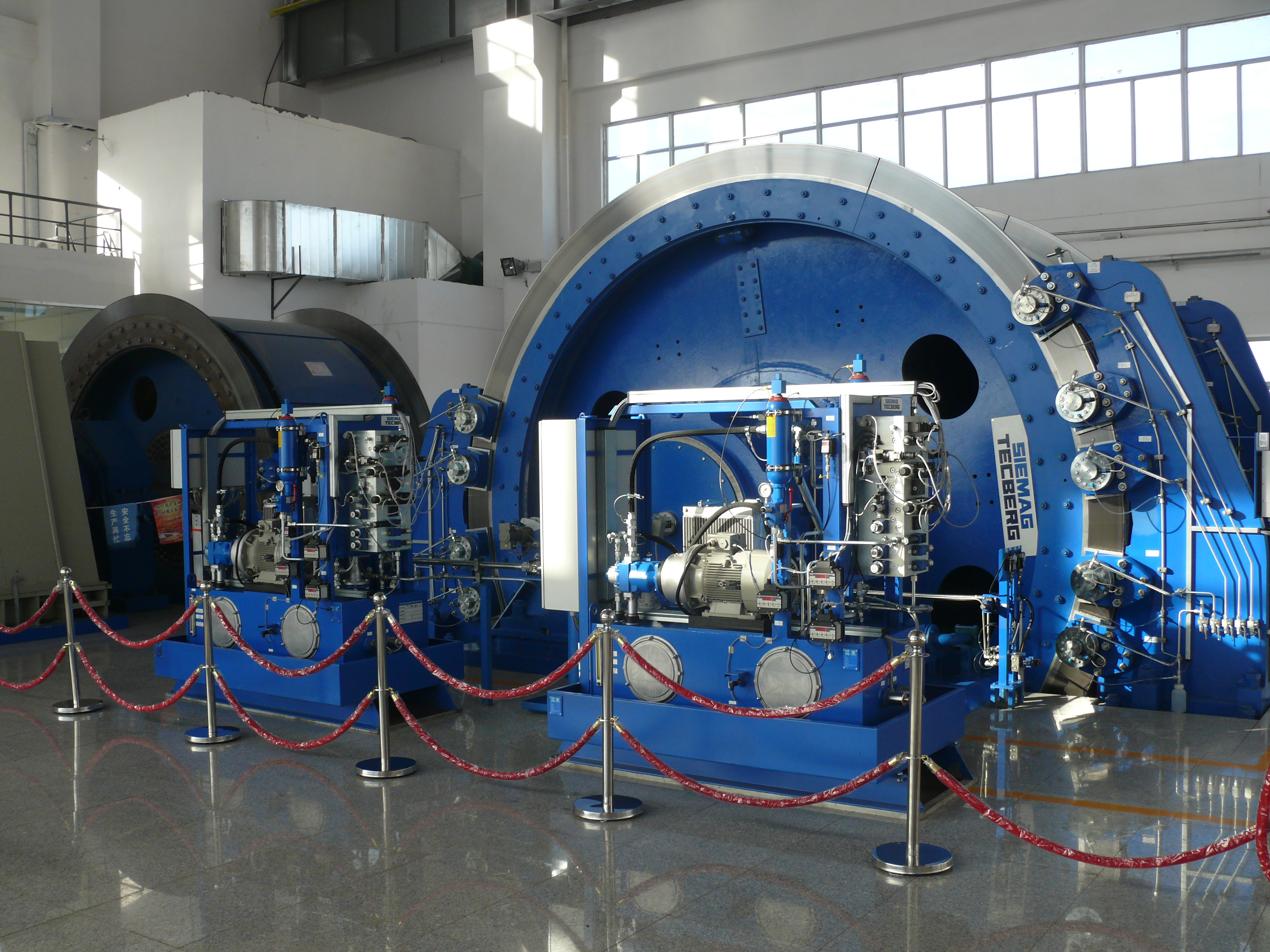 Menkeqing / China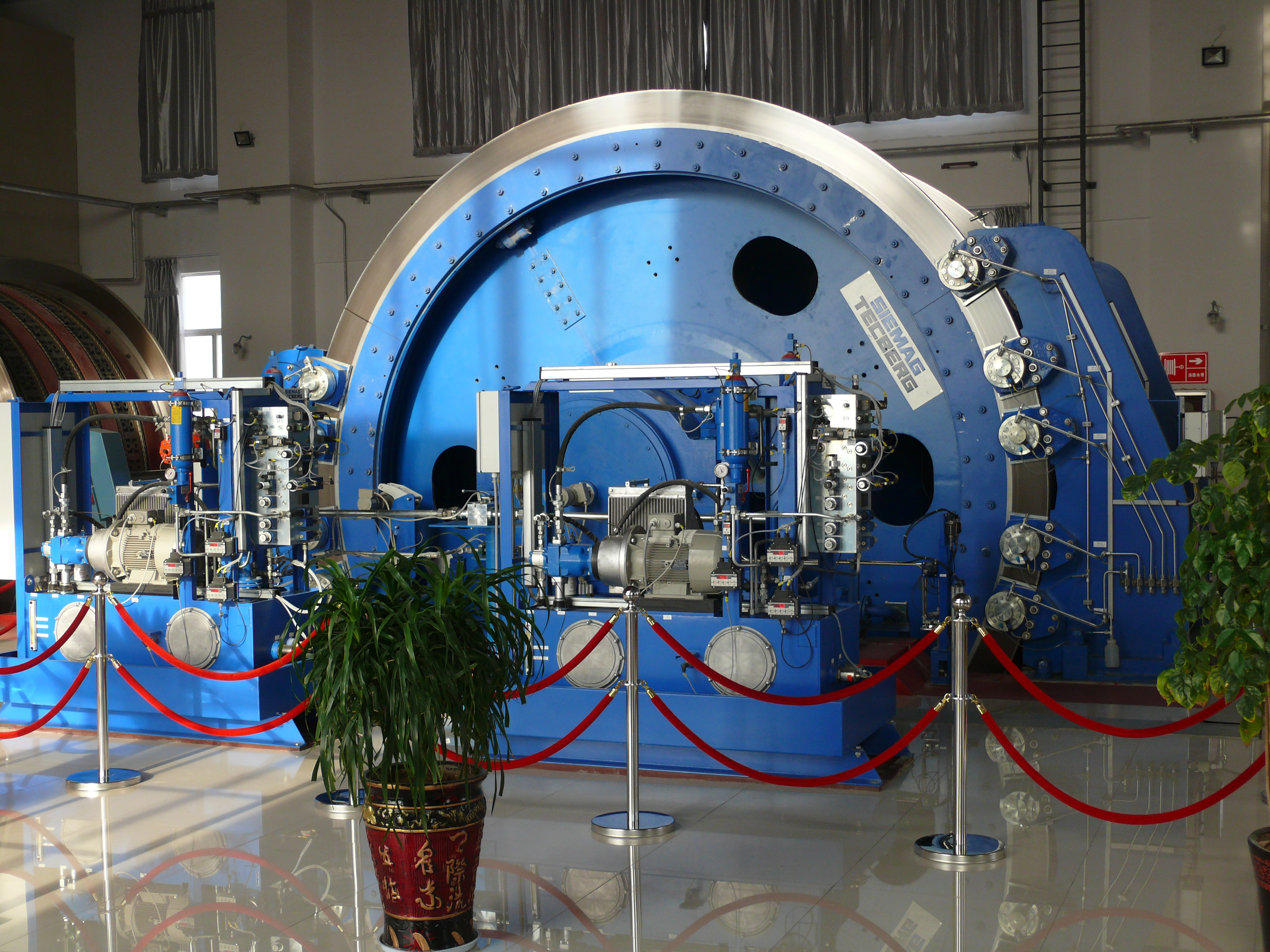 Nalinhe / China
K3 / Canada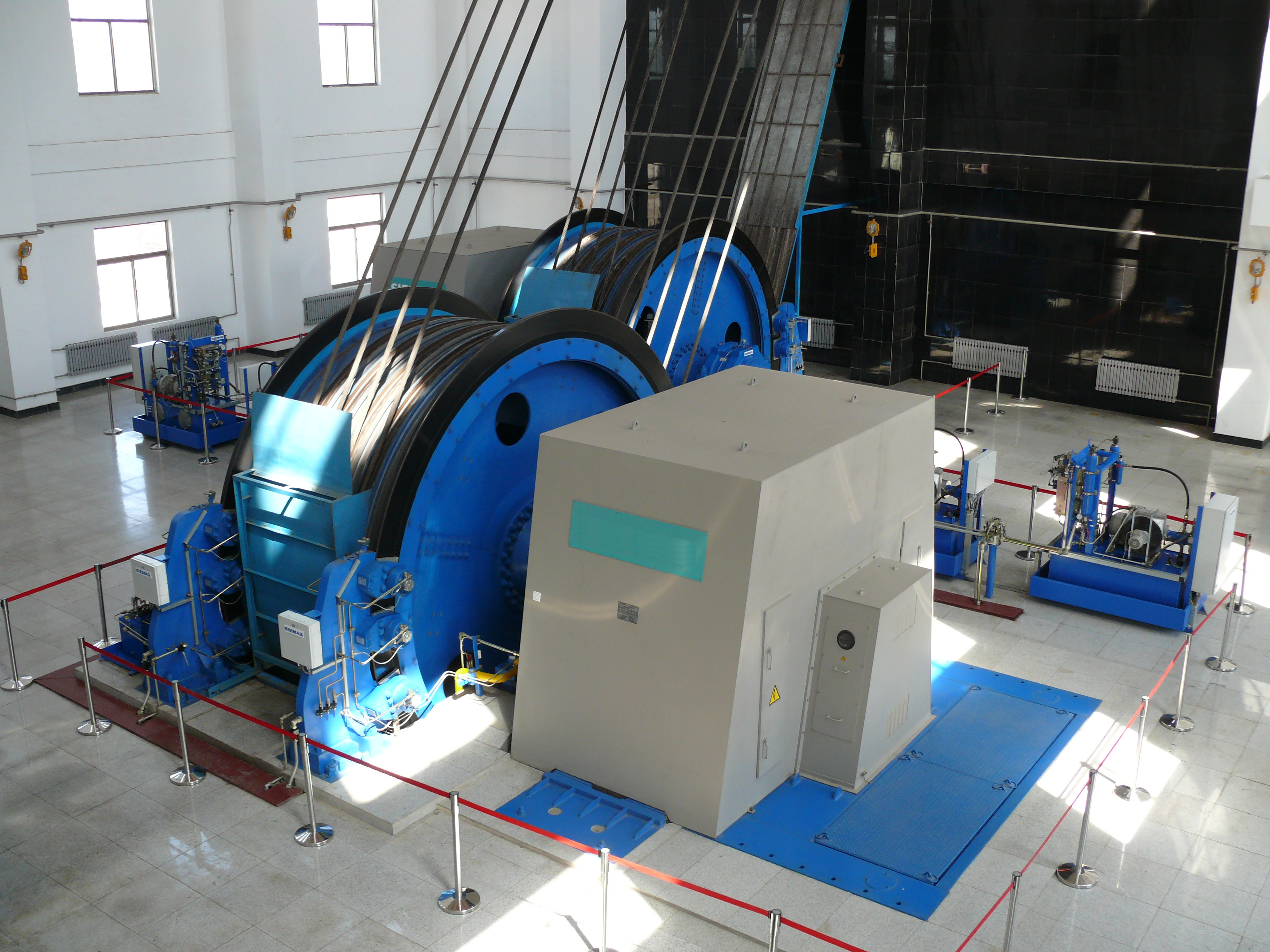 Zhaolou / China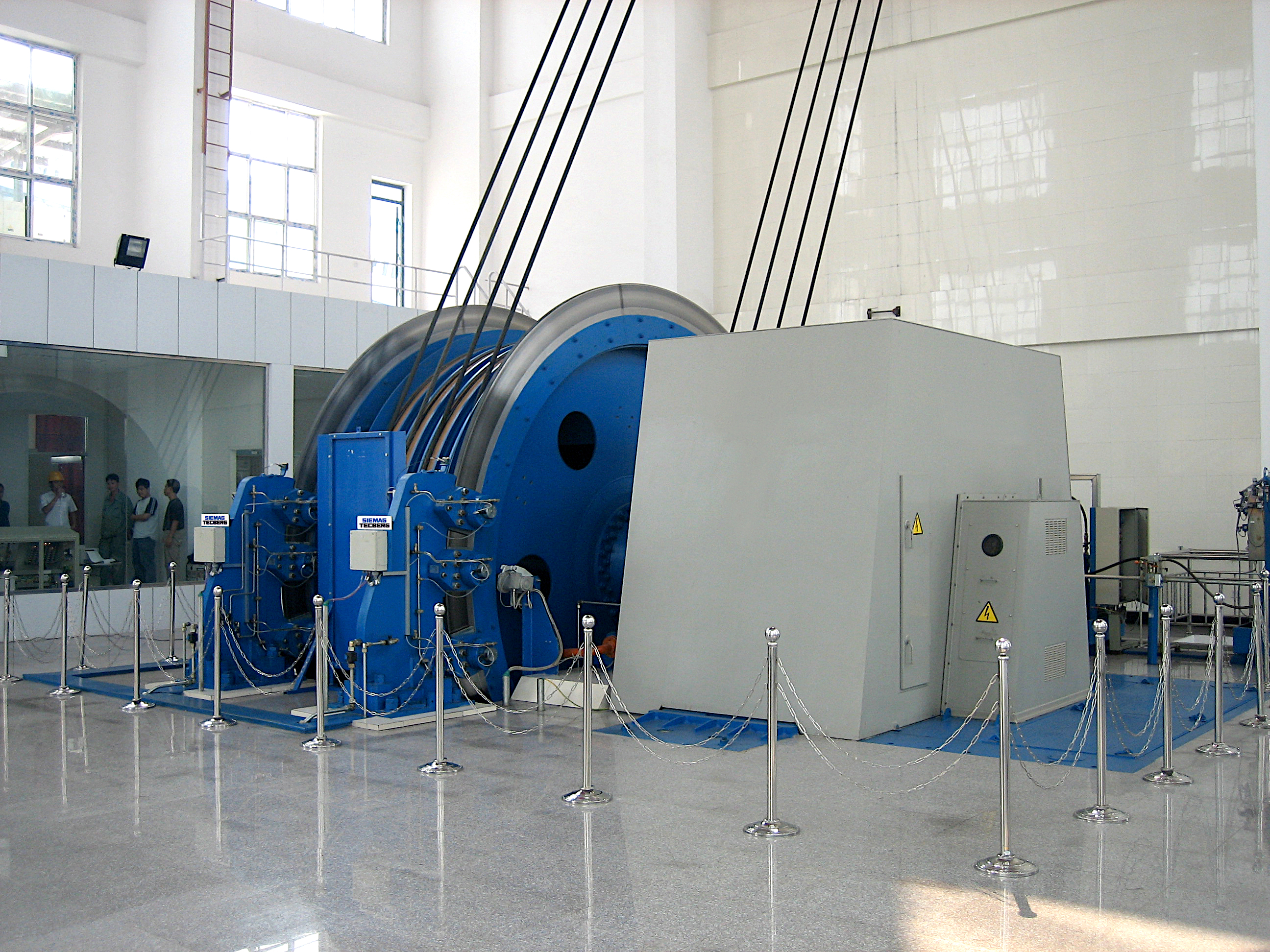 Tunliu / China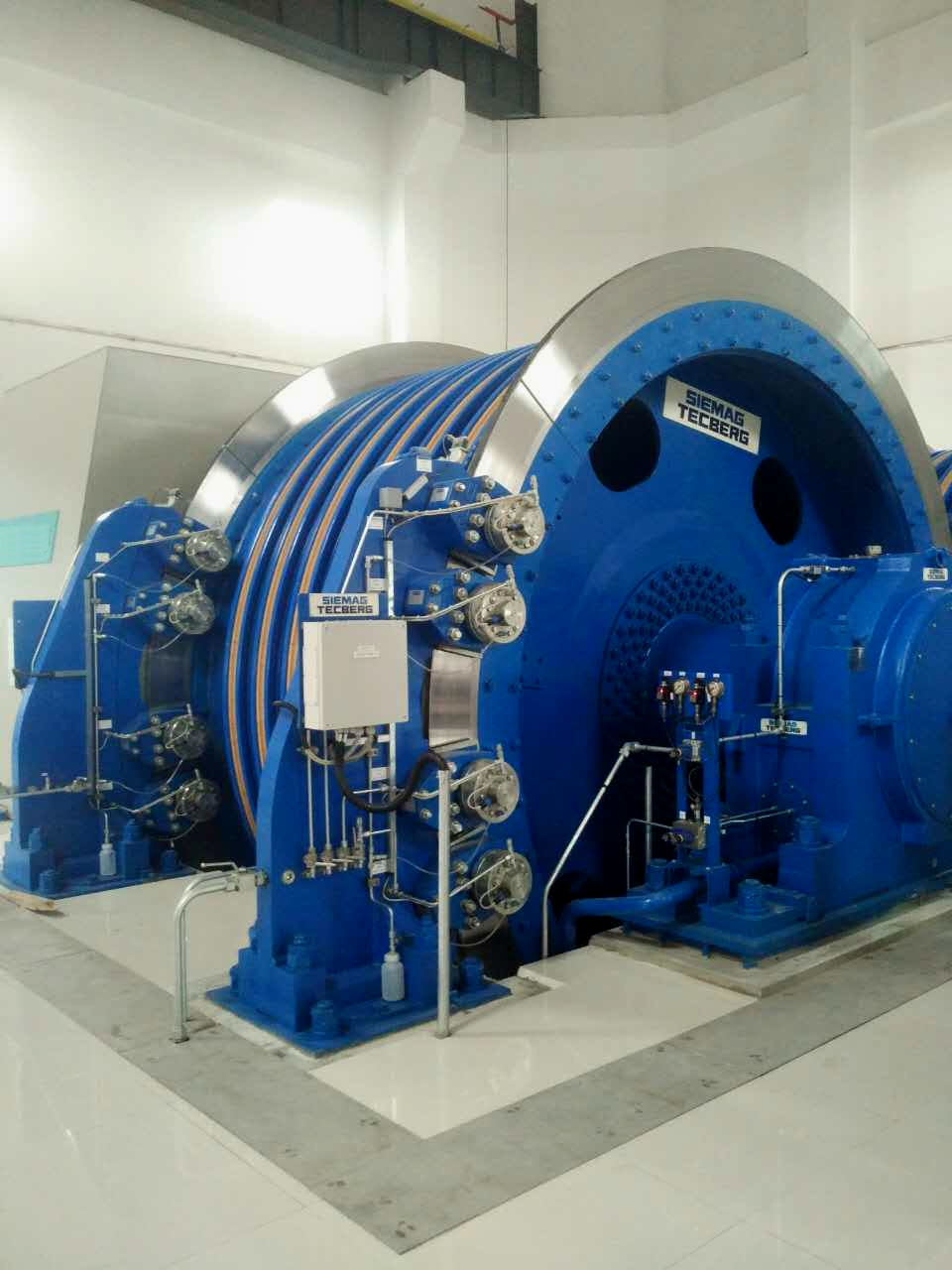 Yingpanhao / China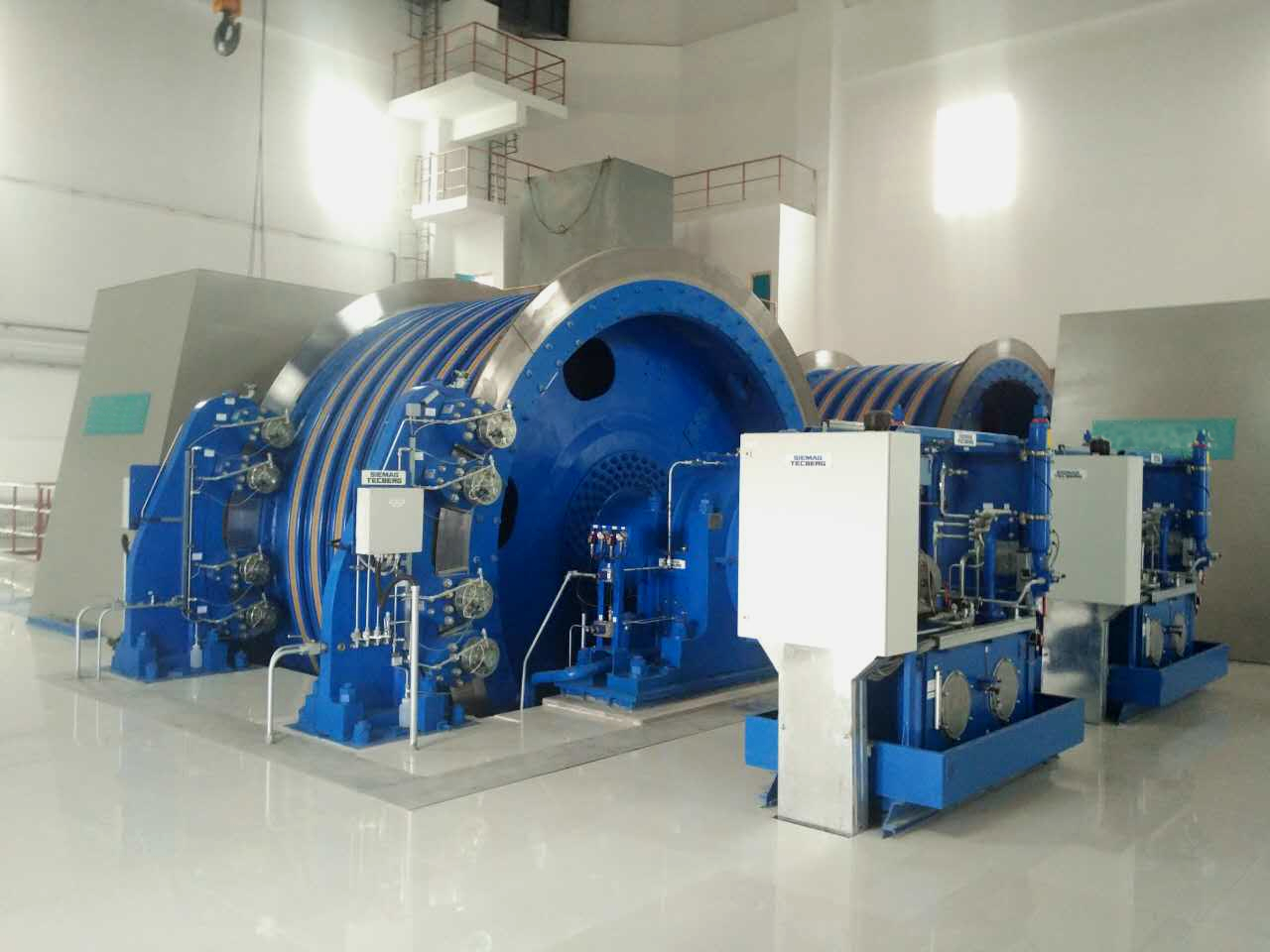 Yingpanhao / China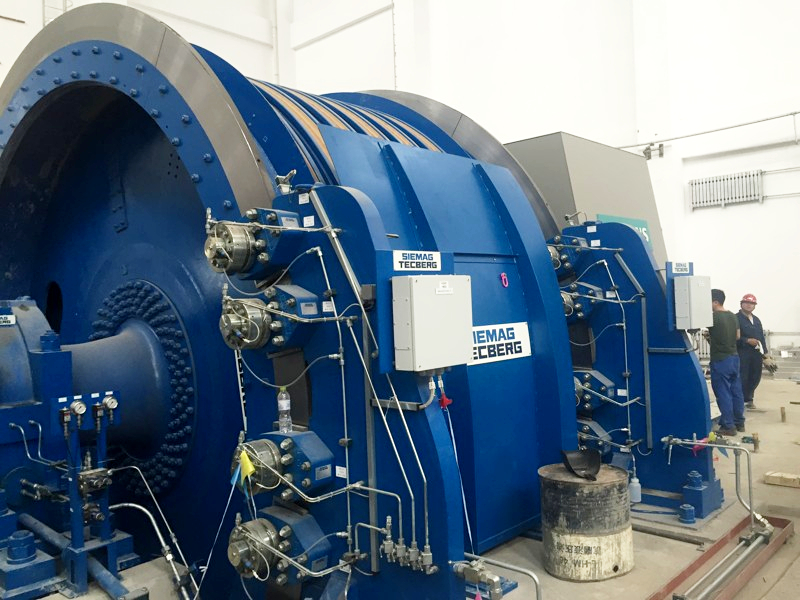 Yingpanhao SS / China
Yunnan Chihong / China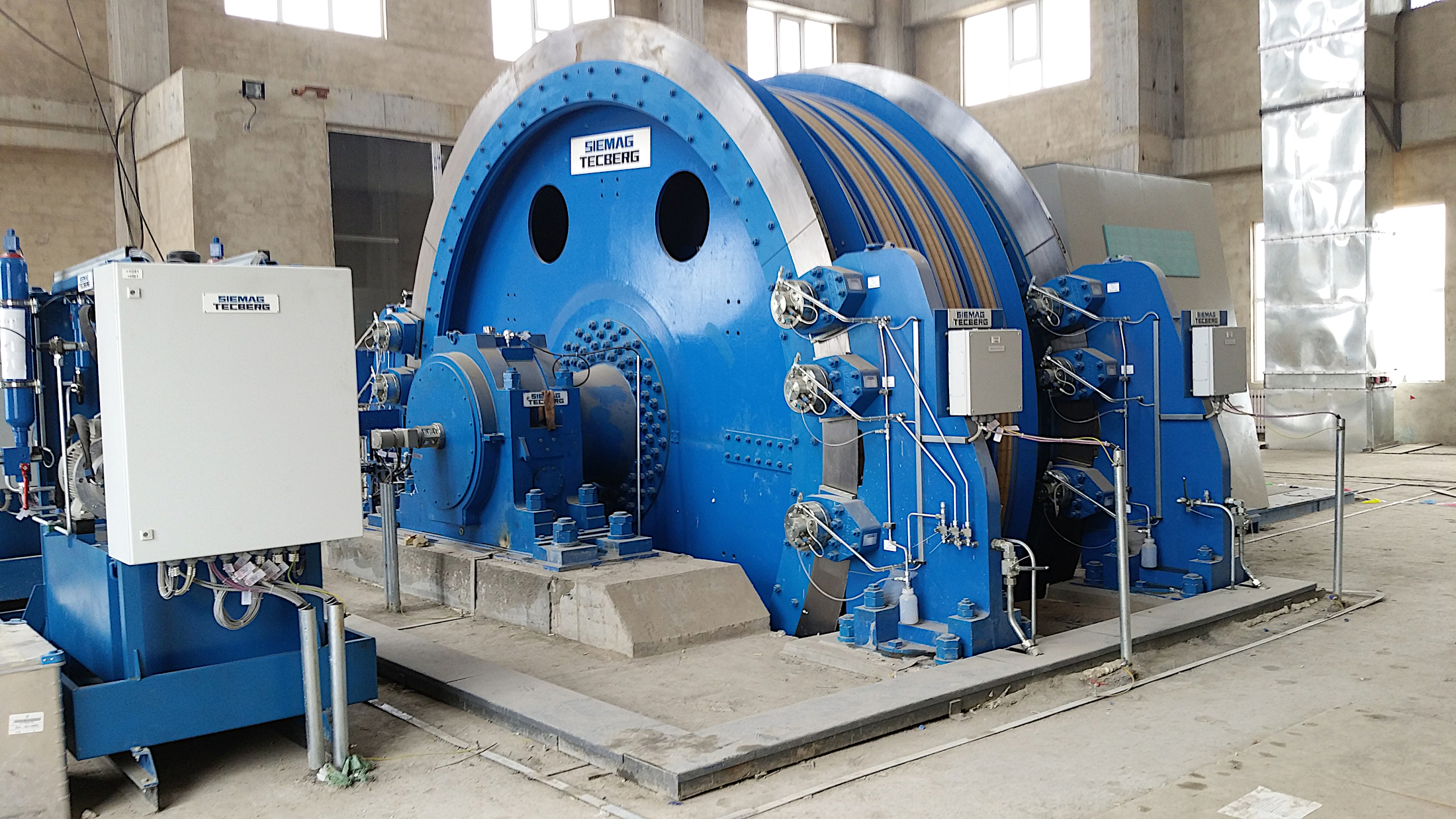 Yuwu / China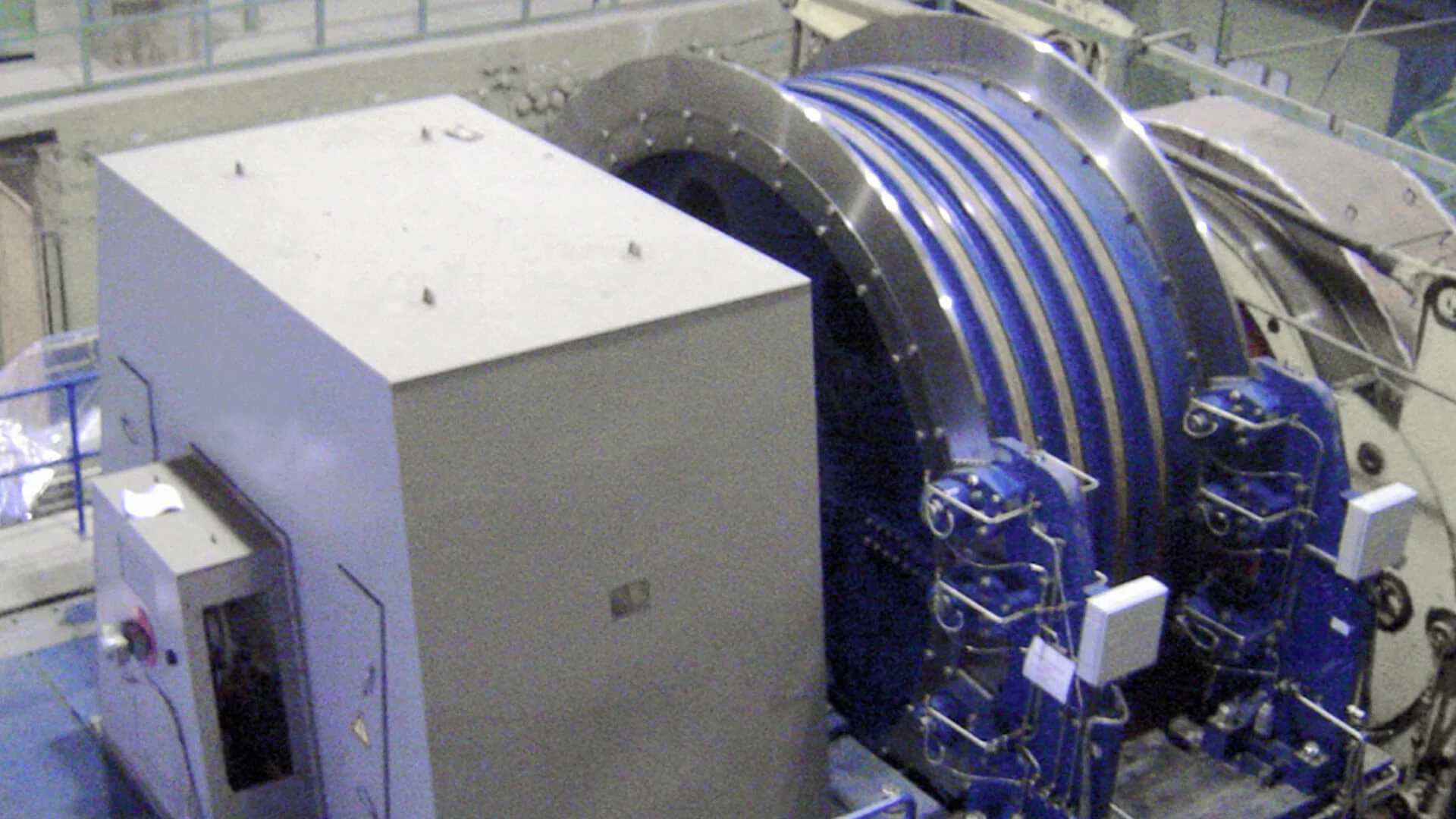 Komsomolsky / Russia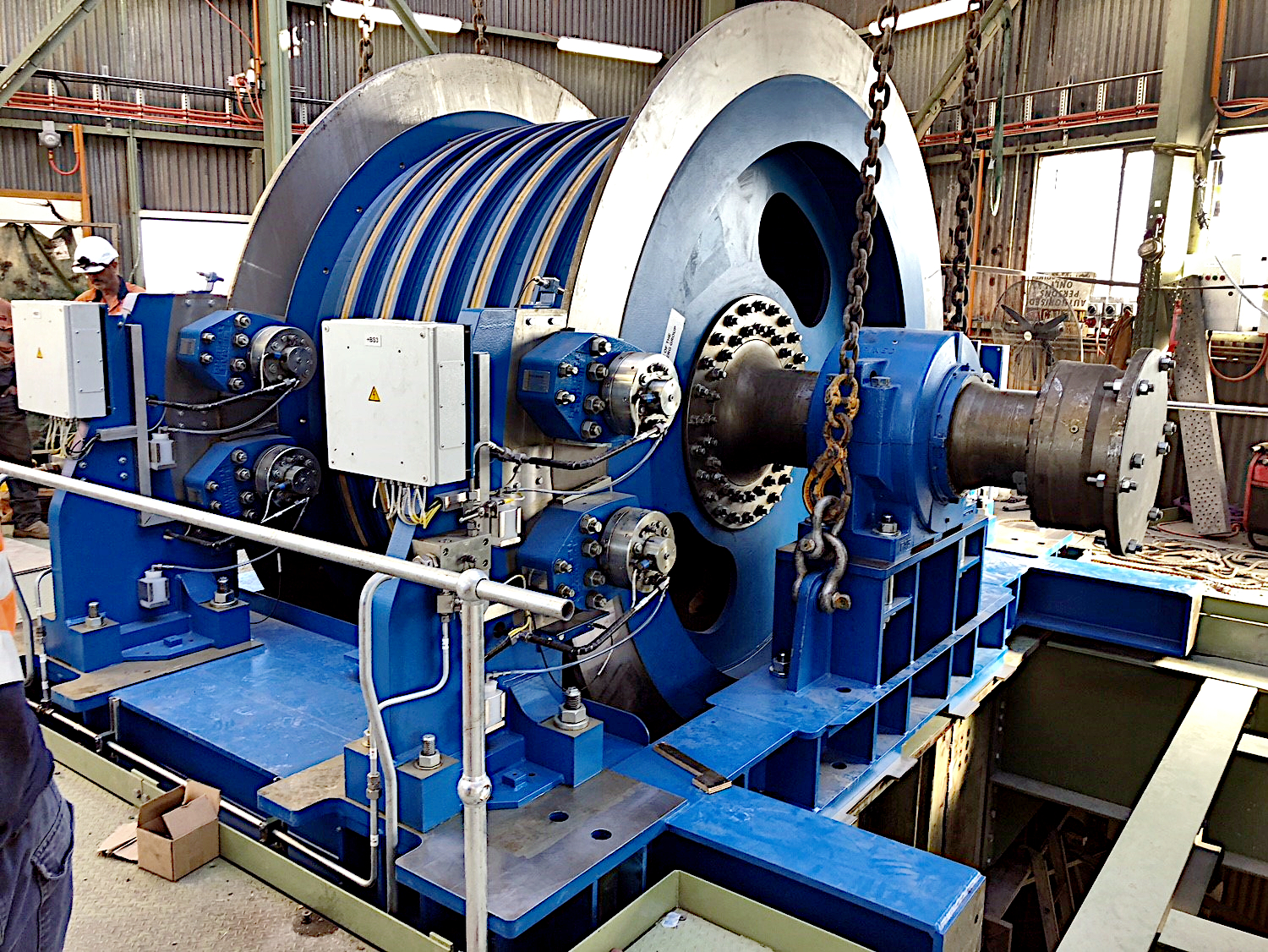 Cobar / Australia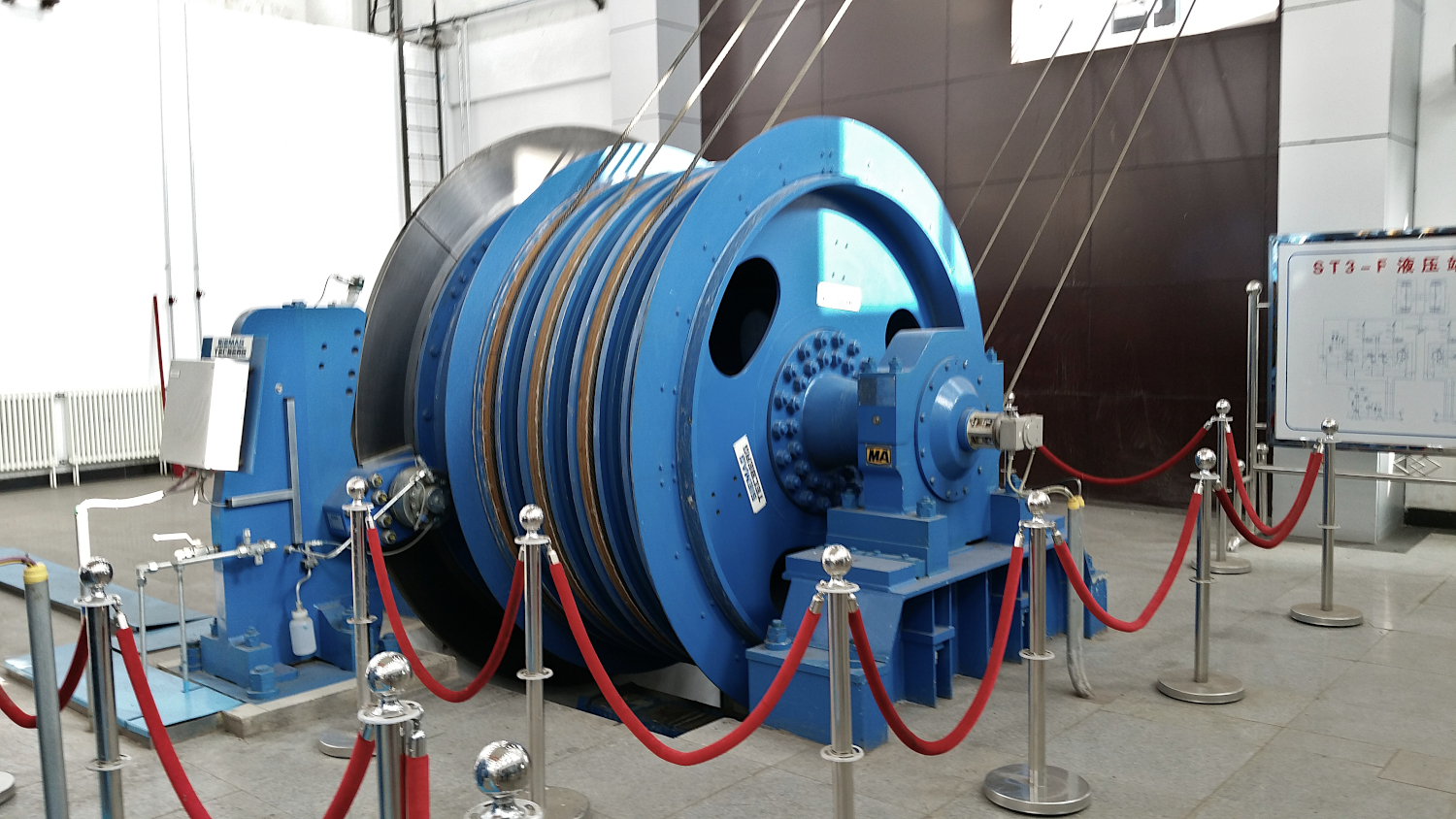 Gucheng / China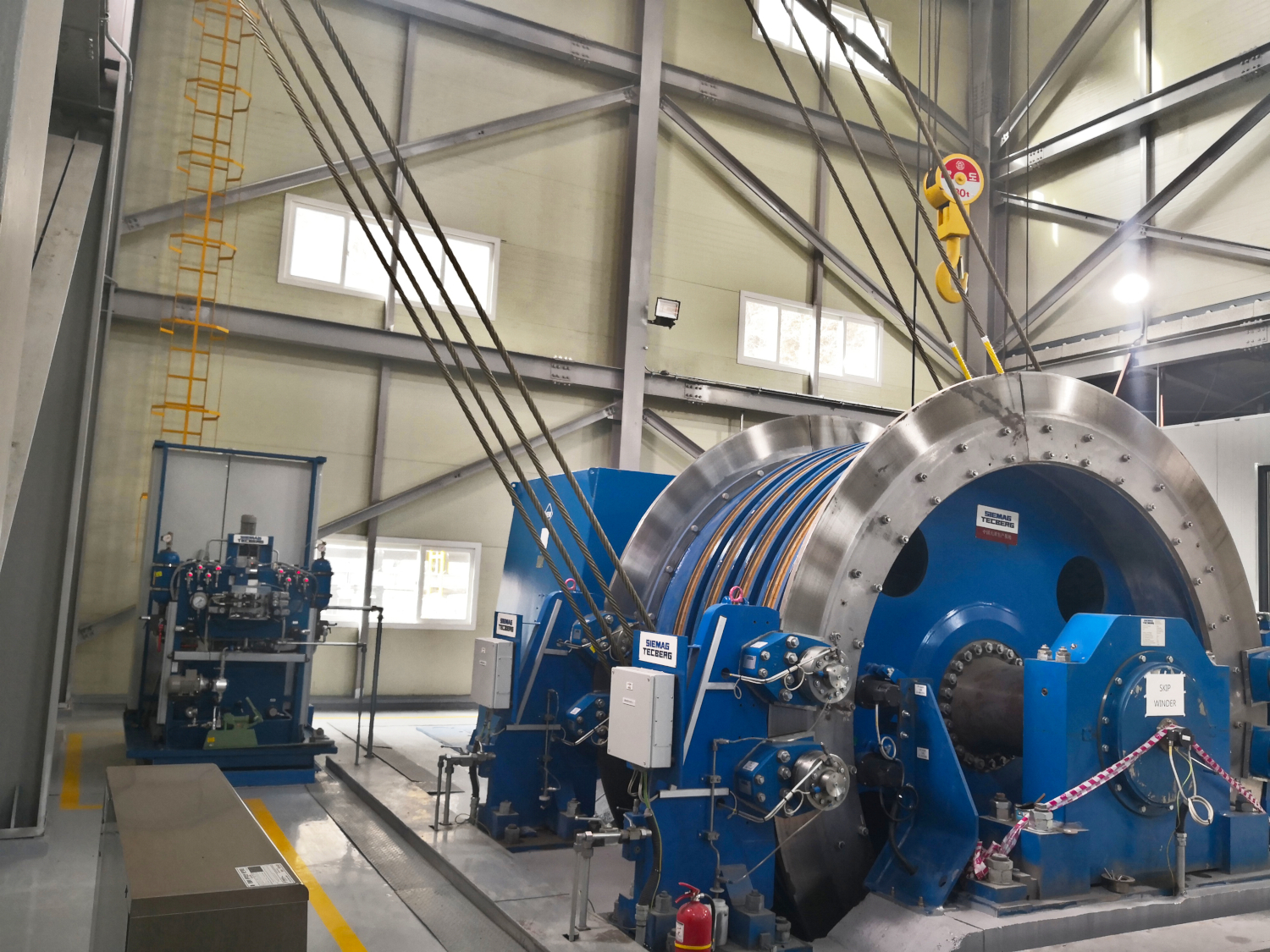 Handuk / South Korea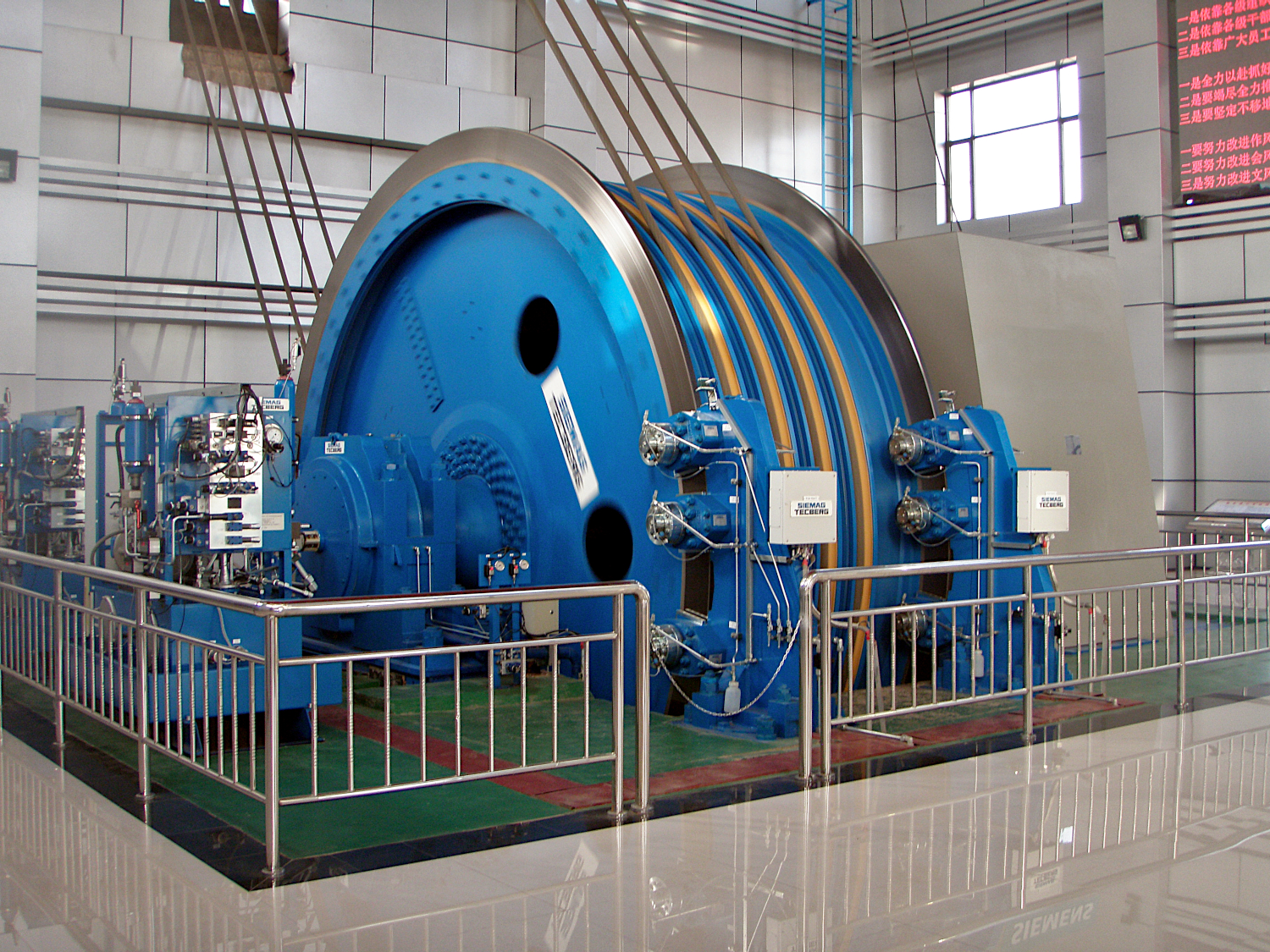 Majialing SS1 / China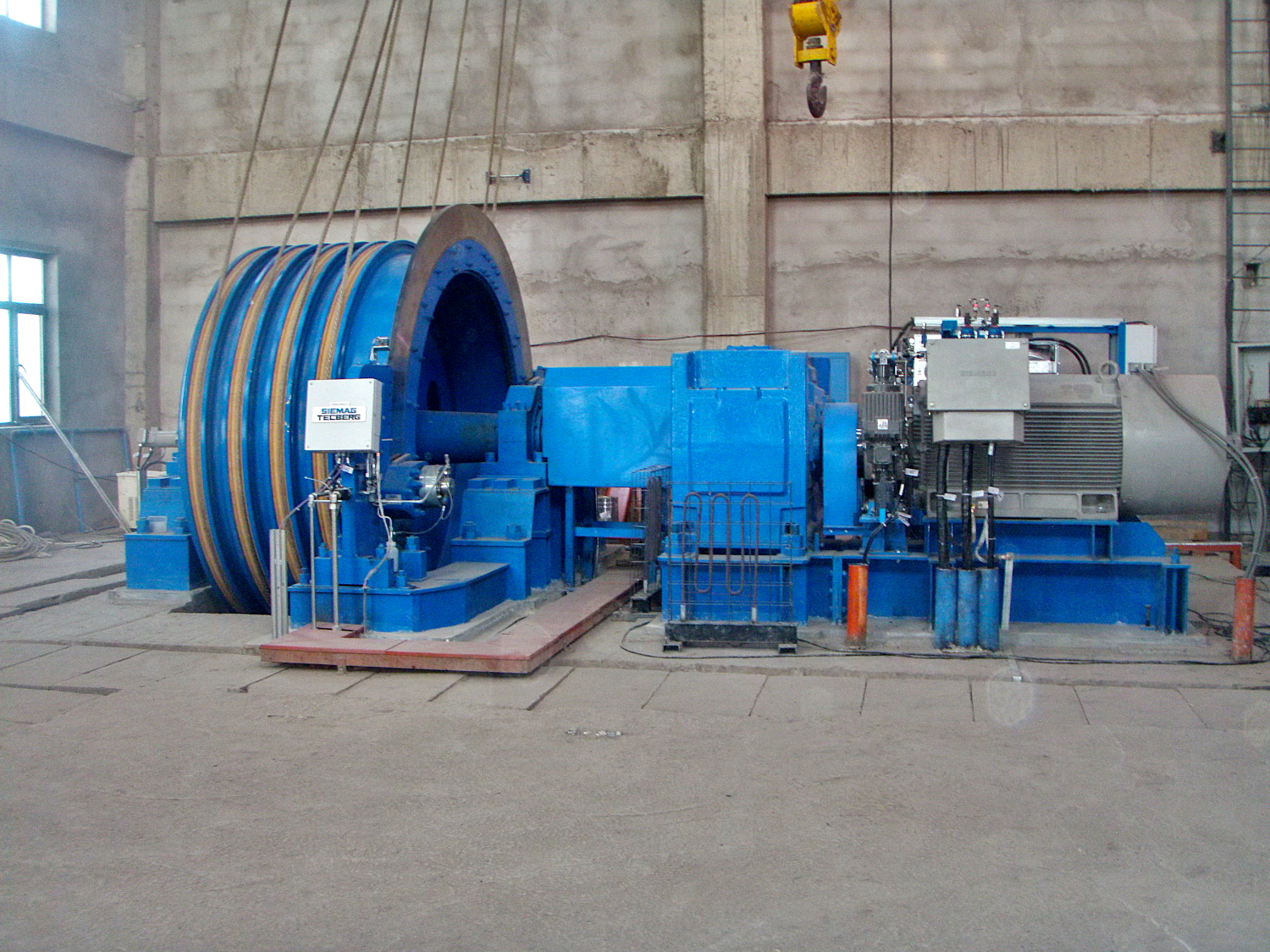 Majialing SS2 / China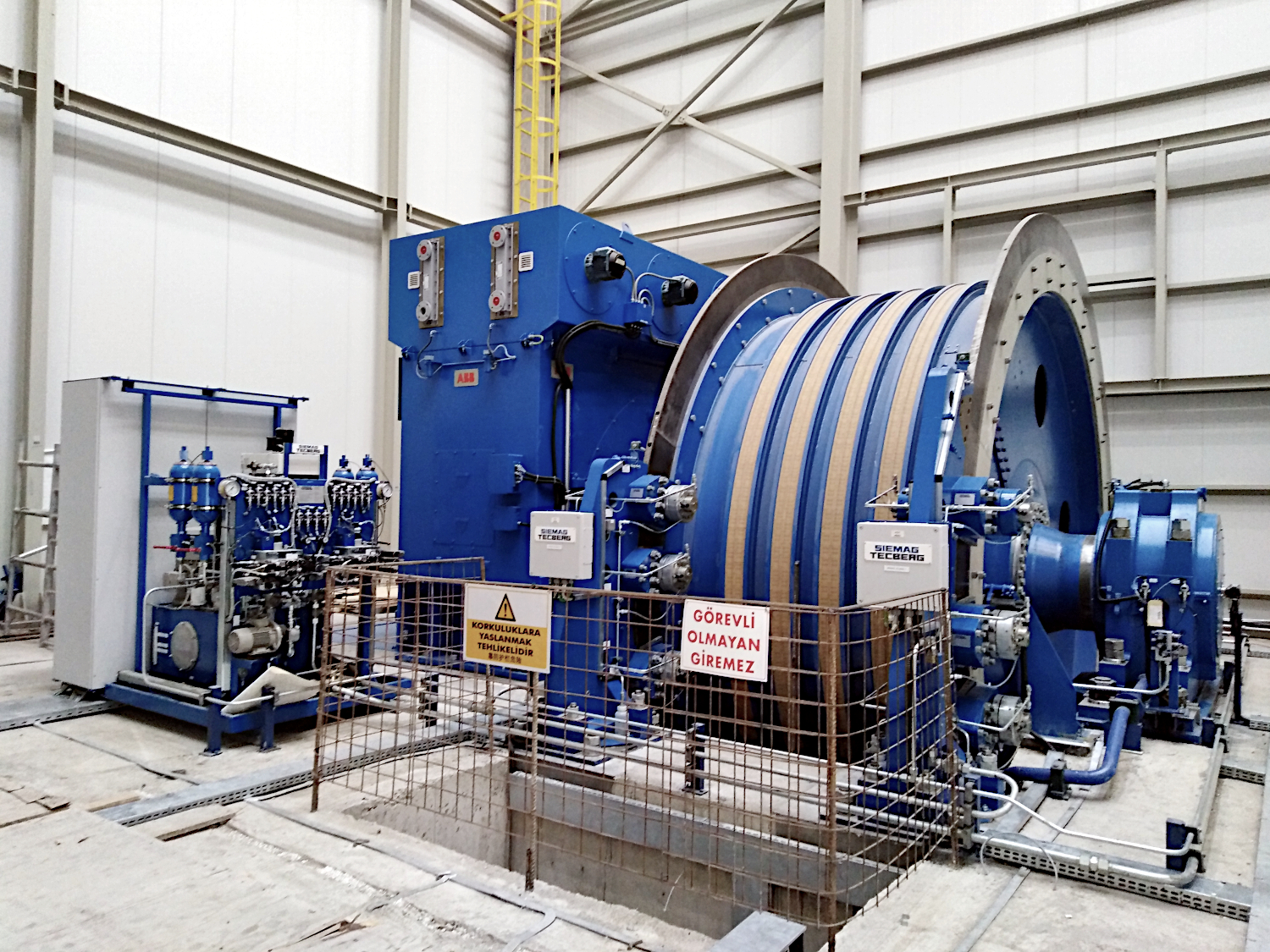 Fina Polyak / Turkey
Gotthard / Switzerland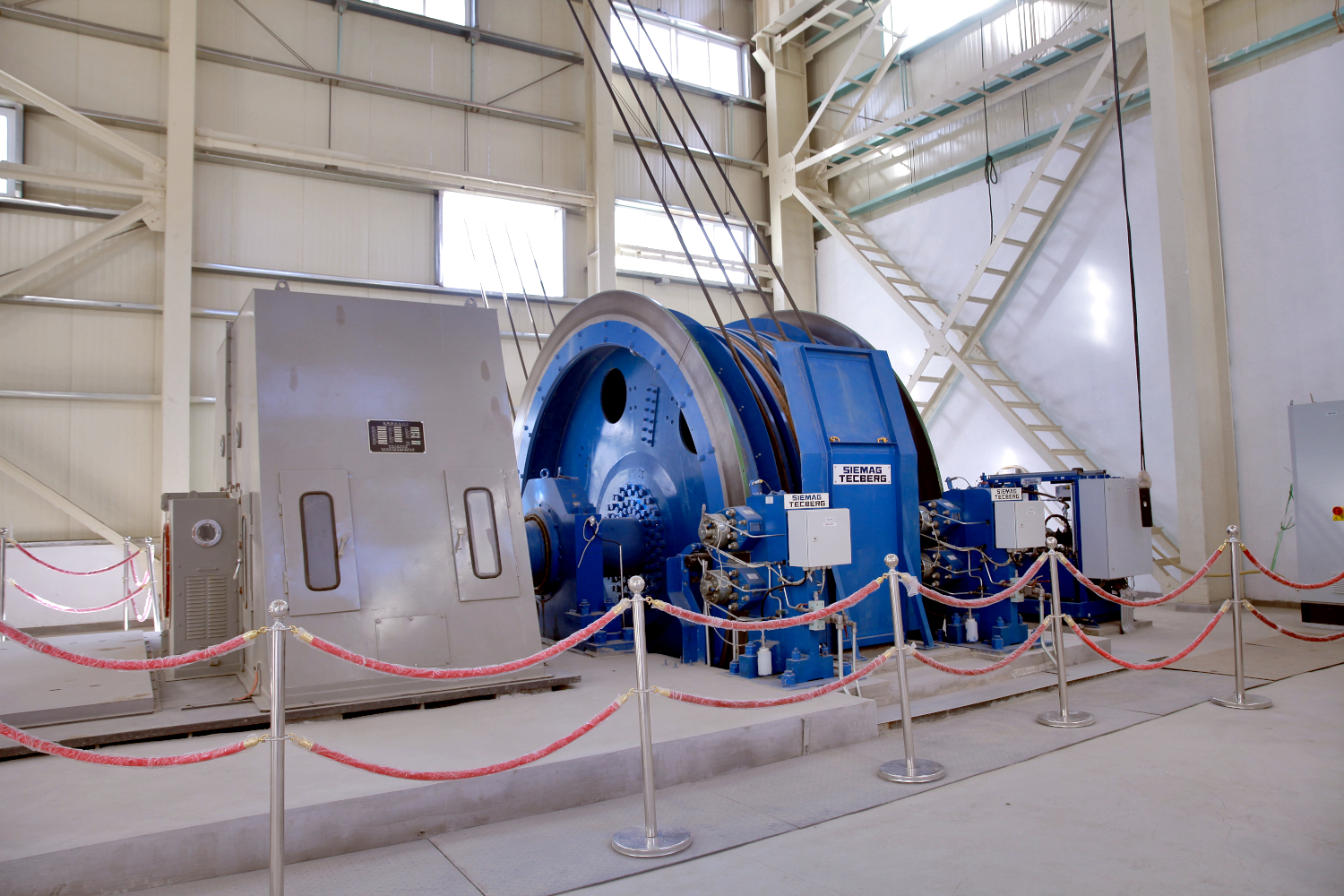 Sishanling SS / China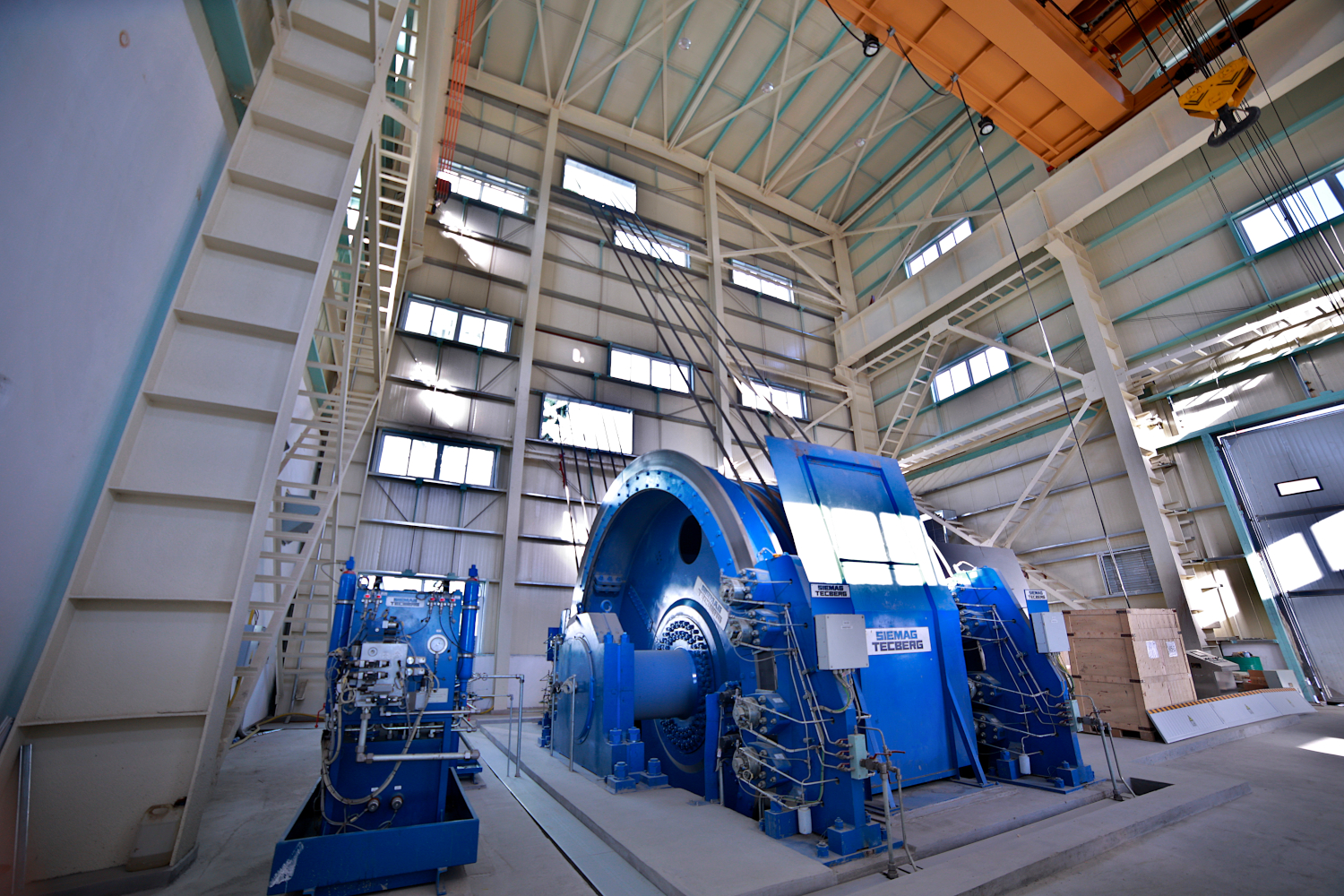 Sishanling SS / China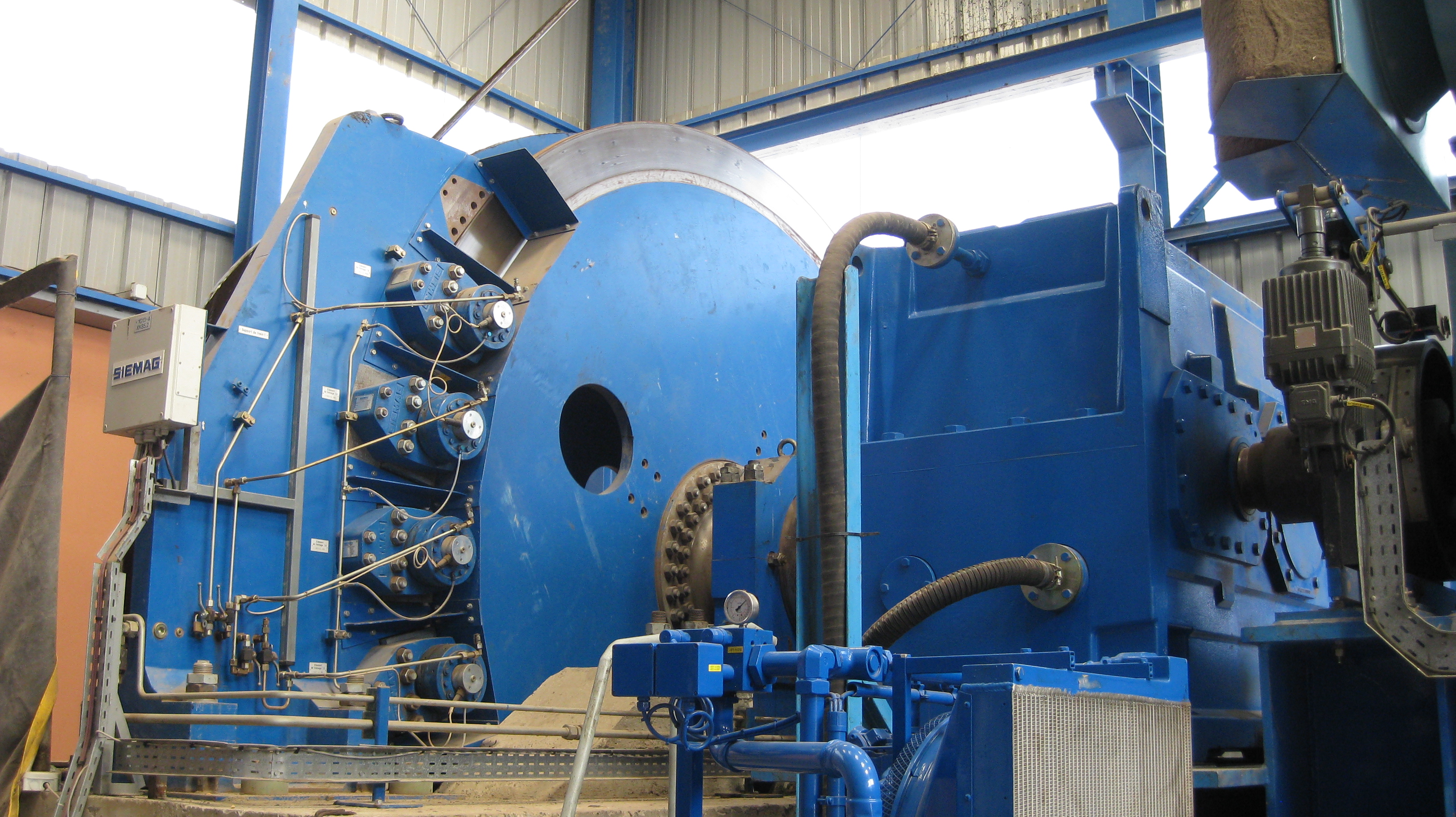 Draa Lasfar / Marocco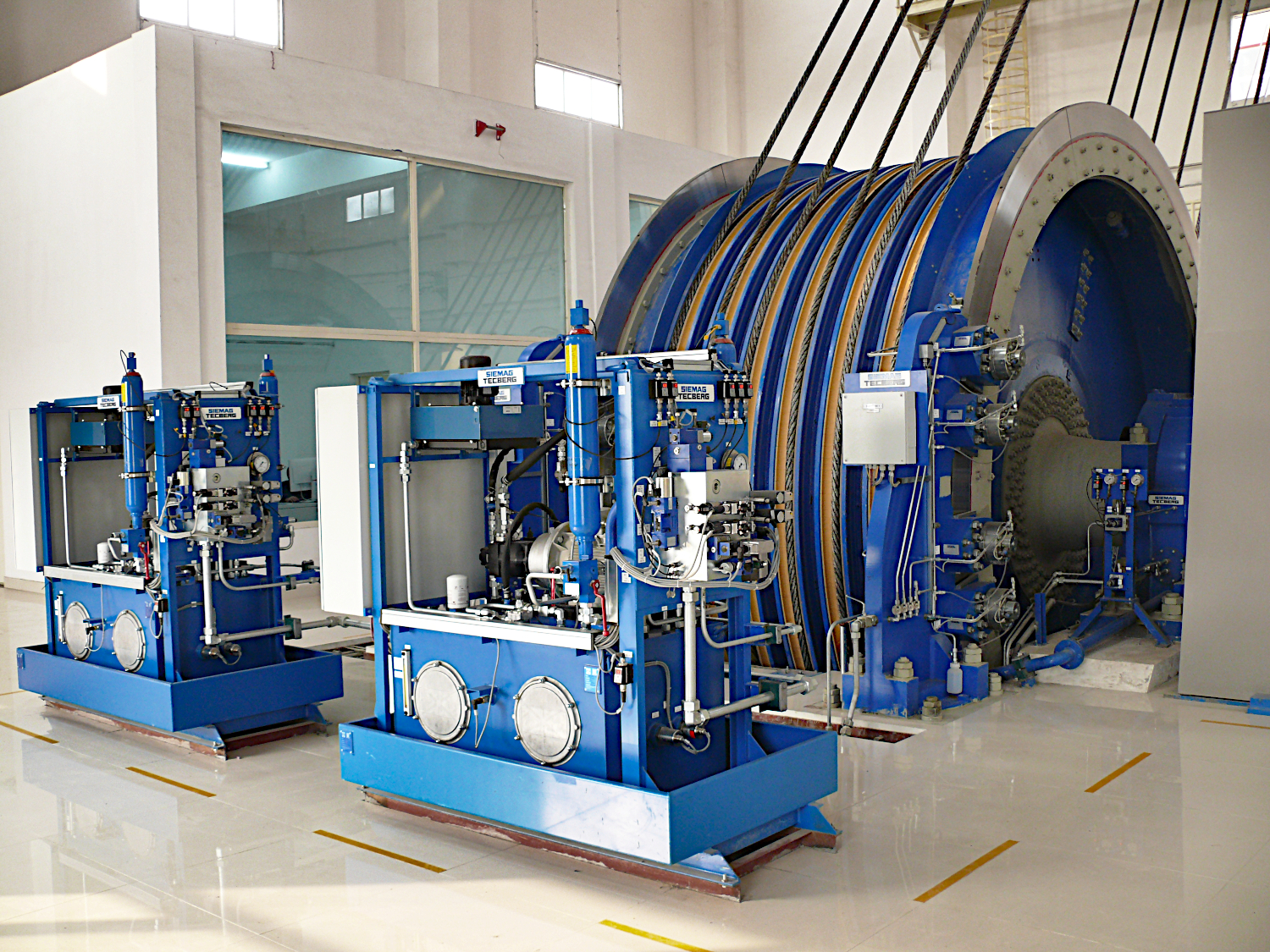 Shilawusu MS-1 / China
Shilawusu SS / China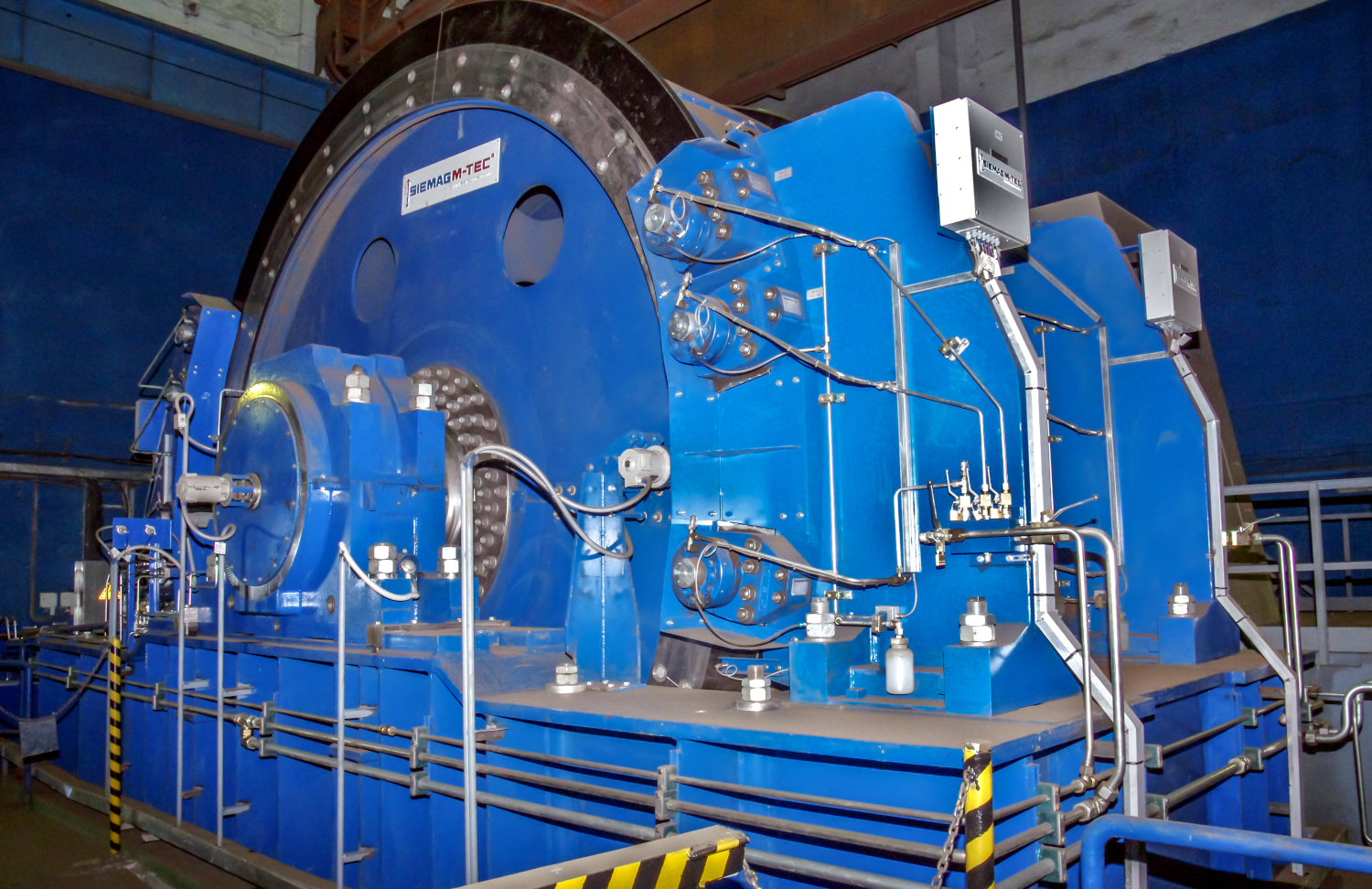 Taimirsky SS-3 North / Russia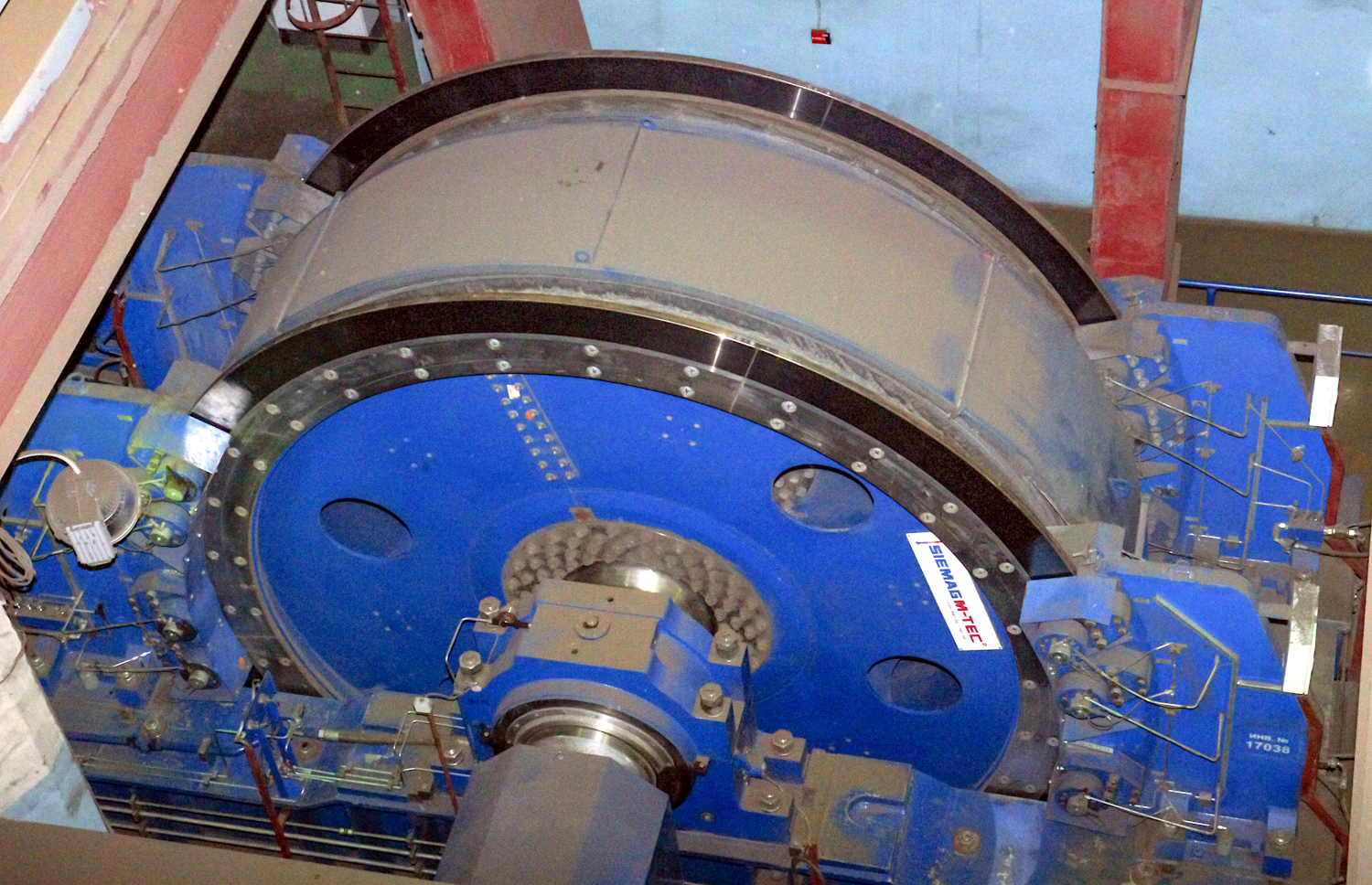 Taimirsky SS-3 South / Russia
Komsomolsky SS North & South / Russia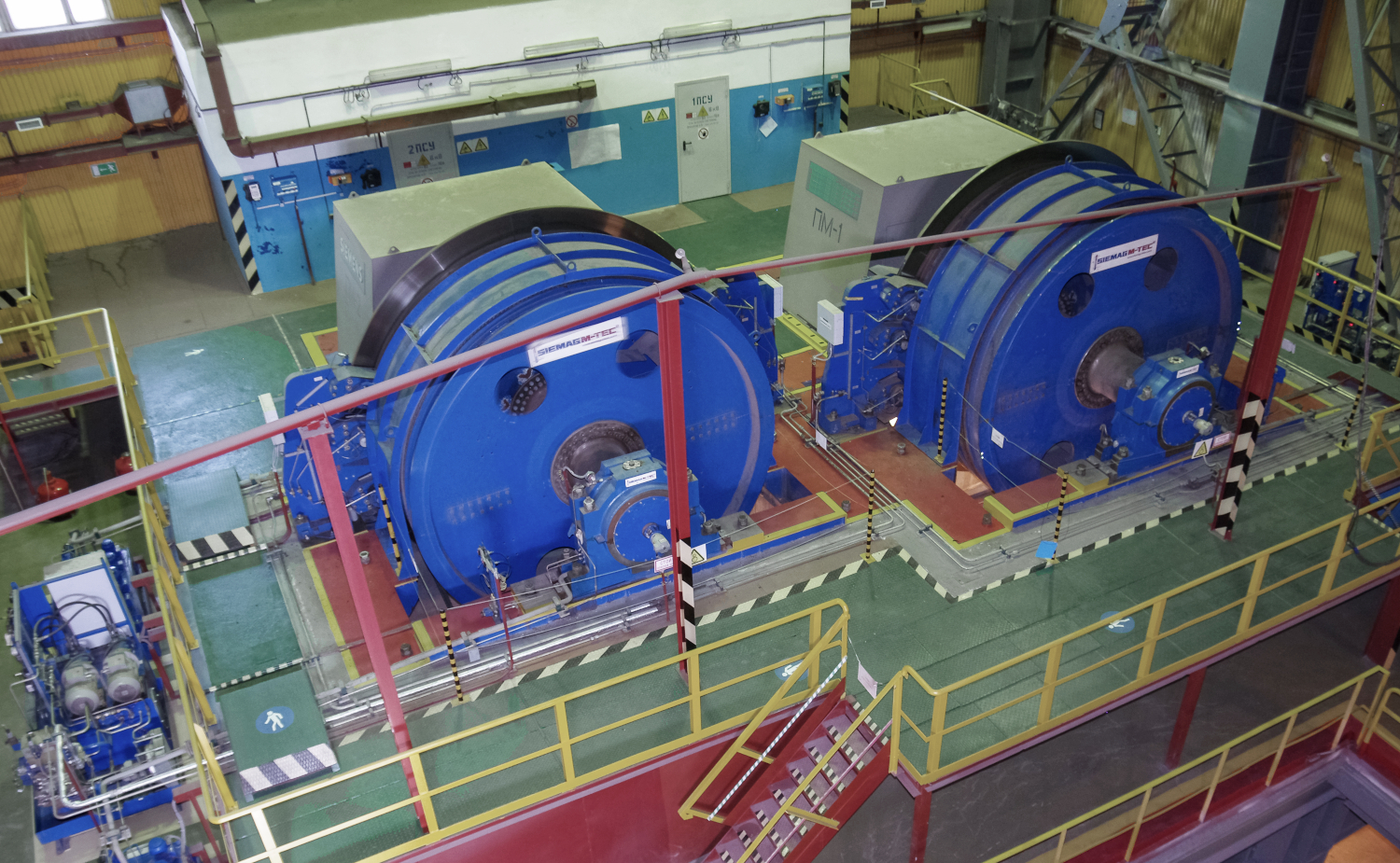 Skalisty WZS-1 North & South / Russia